In Search Of Web Traffic and Backlinks – My Experiment With High Page Rank Article Directories
As you know, traffic is what a blog needs in order to get a lot of readers' eyeballs on its contents while backllinks are what it needs to climb its way up the search engines pages; and when the links are DoFollow, you've got icing on the cake – that means the DoFollow high Page Rank (PR) Article site would also pass some of it's page rank juice to your blog. Getting little drops of page rank juice from here and there flowing in to your blog, will in turn help increase your blog's page rank over time.
Note: While this post examines less than 10 article directories, on another post, I have a complete list of top 70 Article Submission Sites, with Page Rank (PR) and Alexa Rank.
Just a few months after the birth of this blog, I embarked on article submission on some high page rank and low (good) Alexa ranked article submission sites for building initial backlinks and generating traffic on this blog.   The purpose of the experiment was to get an idea of the REAL traffic potentials of each of the  high page rank article directories I submitted to. I wanted to know which article sites to pay more attention to, in the future, with regards to traffic generation and backlink building.
Although, I have now written more articles in the listed high page rank article directories, I have also experimented with some other high page rank article directories (not listed here), I will update this post and keep you informed about more article directories worth mentioning.
All Article Sites Are Not Born The Same…
This post is an analysis of my article marketing experiment (with my own hand-written articles) and you'll get to know that particular high page rank article directory where I got lots of article views within 2 days. That was much more than I got from all the other over 10 high page rank directories I also submitted articles to.
Because I wanted to have an idea of the true traffic generation potential of those article sites, I did not do any form of promotion for traffic; no social bookmarking; no backlinking.
List Of Some of The Article Directories Used In The Traffic Generation Experiment
Below are SOME (not all) of the high page rank (PR) article directories I experimented with. Again as I said, I'll keep updating this page as I get new findings.  I am presenting you with ONLY the high PR article directories that gave me interesting traffic results in a short while.
ArticlesBase (PR 6, Alexa 292)
Selfgrowth (PR 6, Alexa 2,667)
Buzzle (PR 6, Alexa 517)
GoArticles (PR 3, Alexa 2,255)
ArticleBiz (PR 5, Alexa 9081)
EzineArticles (PR 6, Alexa 99)
Gather (PR 6, Alexa 1,675)
BetterNetworker (PR 5, Alexa 4,440)
HubPages (PR 6, Alexa 44 )
Squidoo (PR 7, Alexa 209 )
BetterNetworker.Com (PR 5; Alexa  4,705)
*Note that both PR and Alexa ranks are not static – those were the ranks as at writing this post. You can always check VreToolbar.Com for an updated list of  top 50 high page rank article directory submission sites, with their (traffic) alexa ranks and page ranks.
My High Page Rank Article Directories Experiment Results Plus An Article Site That Sent Me More Traffic Than All the Others Sites Combined

1. ArticlesBase
ArticlesBase puts NoFollow on outgoing links, that means it'd still be a backlink but you won't get a flow of the Page Rank
(PR) to your blog.
Getting accepted as a writer is easy. All you need is to simply signup and they will send you an approval via email.
Article approval timeline is very fast – 24 hours maximum is my experience here.
Backlinks Potentials: I love this this article directory because, of all the high page rank article directories I have tried so far, I get the most of backlinks from this one.  That is because a couple of my articles on articlesbase are getting picked up and republished by other website owners, and as a result, I get new backlinks. Since I discovered this I made ArticlesBase my number one hands-free backlink generator.
NoFollow: Although articlesbase applies NoFollow to the links on articles you submit, I don't mind because one article there can mean tons of backlinks on auto. Guess what? From the frequent trackbacks I get whenever my articles were being republished, I decided to tweak the other articles titles to attract more re-publishers. I also made sure to have two links in my resource section (author bio area).
That worked.
Number of Links Allowed: Another reason why I love ArticlesBase is that you can add links to your content body in addition to the resource box. That means each time an article is republished, you'll get up to 4 new backlinks PLUS traffic from the host site.
SEO Ranking Potential: Another reason I like ArticlesBase is that the articles here tend to do well on search engine rankings.
Volume of Traffic Per Article: When looking at volume of traffic and article views on these high page rank article directories, I tend to want to measure how an article directory is working for me, on per article basis.  However, some bloggers say they combine the total views of all their articles on a directory.
How long it takes to get a good volume of traffic is important, especially if you want to compare different article directories side by side. Although some get massive traffic from ArticlesBase, I am not satisfied with the number of article views I got in one from this site.
Tracking: ArticlesBase has a dashboard where you can easily see the number of views you have for each article. However, they do not have other metrics such as for tracking number of publishers that have republished your article, like eZine articles does.
2. SelfGrowth
Getting accepted in selfgrowth involves you signing up and sending them a sample of one or more articles or posts you had written (before) – they'll only accept you if they assess your work and find it satisfactorily within the standards they are looking for.
Article Approval Timeline: Relatively fast. I have got approvals from 1 to 3 days, an average of 3 days though.
Tracking Article Views: I have still not being able to find out how to check my article views on this article directory. Please let me know if you know how I can check the number of views in my selfgwrowth.com admin area.
3. Buzzle.Com
Getting Accepted: Buzzle also has a similar method like Selfgrowth, for accepting writers.
Article Approval: Buzzle is operates a very strict article approval policy. In fact they delete any article they they do not accept without notice. You just have to write a tightly unique article if you want an article to be approved. However, once Buzzle editors approve your article they'd gladly send you tons of traffic that will make you smile – and your hard work worthwhile.
Article Approval Timeline is very slow at Buzzle – 1 to 2 weeks.
Traffic Potentials: This article directory kind of surprised me, in a good way though. Imagine checking my dashboard on Buzzle and seeing over 600 article views within 2 days! That is more article views than I got from all the articles I have written in over 10 directories combined – without promotion. 
At that time, I had about 2 articles in eZine articles and 2 also on articlesbase – and less than 50 views from both articlesbase and eznearticles combined.
*This was in 2 months (initial 2 days was about 600) – not one promotion from my end.
4. GoArticles
I love this article directory because of its speedy article approval – instant approval is what happens at GoArticles.  They also get indexed by Google, almost instantly.
Getting accepted at GoArticles is extremely fast. One snag here – I have not found a way to track my article views at GoArticles and so not sure what the figures are. However, I noticed that my articles there rank pretty well when supported with backlinking but on the first day, they kind of swim to page 1 of Google.
5. ArticleBiz
Getting Accepted as an author on ArticleBiz is easy and fast.
Article Approval Timeline: Very Slow. I did not even get any email about article approval. I only found out it was approved when I got a link-back notice on my blog's dashboard – that was from someone who republished the article.
6. EZineArticles.Com
Although ezinearticles is mentioned as the monster of all high page rank article directories, the traffic I got during my traffic experiment (within the experiment timeline) is not as much as I expected (going with the buzz about it).
Getting accepted at eZineArticles is easy and fast
Article approval Timeline: EzineArticles is not fast at approving articles. I have had my articles approved between 1 – 2 weeks, usually within 7 days.
Tracking Views: This is where ezinearticles beats all other high page rank article directories in my traffic experiment, hands down.  They have a very detailed analytics and traffic dashboard where you can easily see how many people read your articles and how many publishers republished it. However, trackback I receive indicate that I have more articles republished at articlesbase than at ezinearticles.
7. Gather.Com
At first I thought that Gather was just like any other social bookmarking site but then I found out I was mistaken – when I decided to play around with the blog feature. Hmm, I wrote a very simple mini-article (that was on Kim Roach's Traffic Dashboard review) and to my surprise Gather gathered its way to the top of the search engines (around page 2 or so, not sure again) for the keyword I optmized that article for.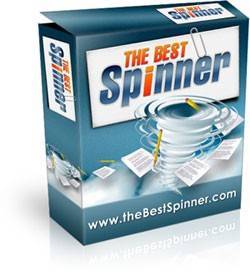 Looking at the top featured articles on Gather, they seem to feature more of entertainment and lifestyle articles on their front page.  However, since it ranks good on search engines, it has a use in my article marketing plan.
Article approval Timeline: Instant publishing because Gather.Com is a Web 2.0 property merged with social bookmarking where you use the free blog to write articles, while you can also post your status updates on Gather. Thus your articles do not go through any approval process – it's published the instant you hit "publish" button.
8. BetterNetworker.Com
This not your typical article directory, rather it is a social network to connect and share ideas with other internet and network marketers. BetterNetworker.Com is a very active online knowledge and learning centre owned by Mike Dilard and a lot of top internet and network marketers publish quality contents on this network.  Members can post contents in BetterNetworker articles, blogs, forums and classified ads section.
Getting accepted at BetterNetworker is easy – it's a social network and so all you need to do is simply signup for BetterNetworker membership.
Article approval Timeline: Instant.
Articles Traffic: BetterNetworker.Com gets a pretty good traffic from members of the community; recent articles and articles received the highest number of views are featured on the home page – that way every new article gets exposure and gets read.
If you are lucky to have top member votes on your article, you can get featured in the Better Networker e-Magazine and that could land you thousands of views in a single day.
My articles on BetterNetworker.Com have done pretty well in the first few days after publishing, getting an average of over 100 views, not anywhere close to my sweet Buzzle traffic in a few days.
Search Engine Ranking: Google seems to love BetterNetworker. Articles here rank well on search engines, even the ones posted in the classified section.
Tracking Traffic: You can easily view the number of reads each of your article gets.
9. HubPages
Although this is a web 2.0 property where you can create your own free blog and publish whatever you like, I have included it here because of the results I got there. The traffic spike was cool – lots more than most other traffic sites in a few days, next to reader views I get from BetterNetworker.
Another thing I observed at Hubpages is it's community of very likable people. They are very happy to welcome and reach out to each other – commenting on your contents and adding you as a connection.  They are simply voracious readers of any subject at all.
Hubpages internal traffic (from its readers) is very good. Apart from the traffic I got, my content at HubPages ranked well for its keywords and kind of sticks/ sits at a good place on the search engines, without much assistance (backlinks or social bookmarking promotions).
Given that HubPages shares revenues with its writers, I think it offers triple benefit to its writers – traffic, backlinks and making (more)money.
10. Squidoo
Like Hubpages, Squidoo tends to stick well on the search engines and gets good rankings if you do some bit of SEO and backlinking.  I also like that Squidoo allows you to display your blog feed, and that brings me a few traffic from time to time.  However I got better traffic from Hubpages, and HubPages community are voracious readers – Hubpages will send you good traffic and comments from every single article you write.
The Squidoo community has a lot of SEO-loving writers and you see lots of articles about Squidoo SEO. On a certain day, I decided to take a go on the strategies written in one of those Squidoo lenses – just to test whether they actually work. I did a few tweaks to my existing Squidoo lens which was on Squidoo rank #150,000+.  Lo and behold, when I refreshed after 5 minutes of publishing, I freaked out – now ranking number #40,000.
Moment of good feelings that was. Eureka! Squidoo SEO works, now I learnt some new trick to apply on future Squidoo lenses. Overall, Squidoo is good for getting your contents ranked good and for backlinks too.
11. Press Release Sites
Although press releases are not article directories but I thought to just slip it in here for you to see what other places worked for me (and would work for your too), and perhaps try them too. I tried a few press release sites and these ones ranked top for my keywords and so I used them again.
a. Free-press-release.com – This press release site dis pretty well at ranking for the keyword of my test contents and it also sticks well on the search engines, without any assistance (backlinking or sending traffic to it).
b. Indiepropub.com – This press release site, owned by Jon Griffin, got one of my releases on Google News within a blink of an eye. Hahaha, just kidding – that release (was on Kim Roach's Traffic Dashboard) made it to Google News in less than 10 minutes to be precise. I'm happy that the other release has also maintained its position on Google for its keyword.
Just from that alone, I got over 70 retweets in a few hours. That was such a sweet moment for me, and a motivation to do more of this thing that works and here where it works.
*Both Free-Press-Release.Com and IndieProPub.Com get approved relatively fast, in less than 48 hours.
Conclusion
Thanks for your time and took away something from reading this High Page Rank Article Submission Sites- My Traffic Experiment And Results.  If you are looking to get more traffic from a few article sites, you may want to try the combination of these high page rank (PR) article directories.
Share Your Own Article Directories Traffic Story…
From your experience, which article sites generates the most article views for you or sends you the most traffic or backlinks? I'd love to hear your own story.
Don't forget to help me share this post, if you enjoyed reading; the one-click share button is down  below.
Yours in Writing Articles for Traffic ,
Stella
 Photo by wonderlane